I wore the KVD Beauty XO Vinyl Lip Cream in Carnation literally all weekend, and it's my favourite lipstick right now. But first check out the swatches below.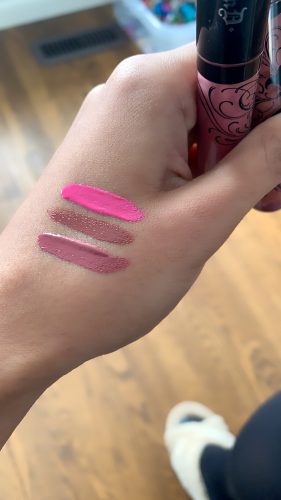 The colours are: Carnation (my personal favourite), Lolita, and Rosita.  Of all of these, I didn't like Rosita.  It went on a little bit streaky, but the other two colours, Carnation and Rosita, go on great.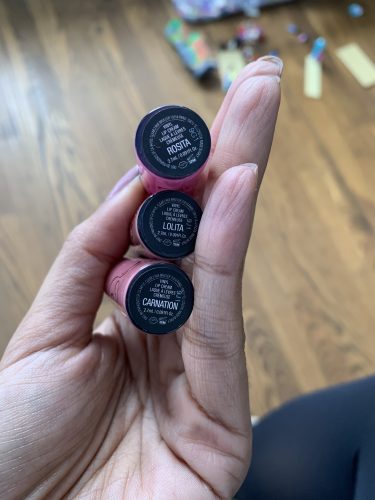 These are opaque, highly pigmented glosses that set down so that they don't move for a while.  They're not sticky or emollient, but they go on slick and then set without drying.  The glosses are great to wear when you're out and about.  They make my lips look nice and plump and glossy.
Love these glosses – there are only 6 colours available so find one you love.  I'm sure I'll post a picture of myself wearing this soon.
At Sephora, $27 each.