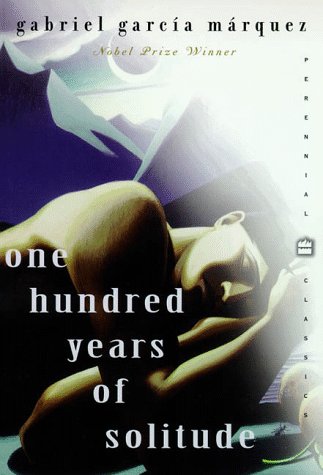 I finally finished reading 100 Years of Solitude by Gabriel Garcia Marquez… and I feel like I've lost 100 years in the process.  Seriously, this book was like reading a Russian novel that goes on forever, and people have the same names.
This was not my favourite book to read – kind of long, tedious, and although I did like reading it at the end, I just didn't feel like it was worth the time that it took.
And if you're wondering about the name – it's about a city that's removed from the rest of the world and so its inhabitants are stuck in 100 years of solitude.