Check it out, lovies, it's the newest soap from Lush.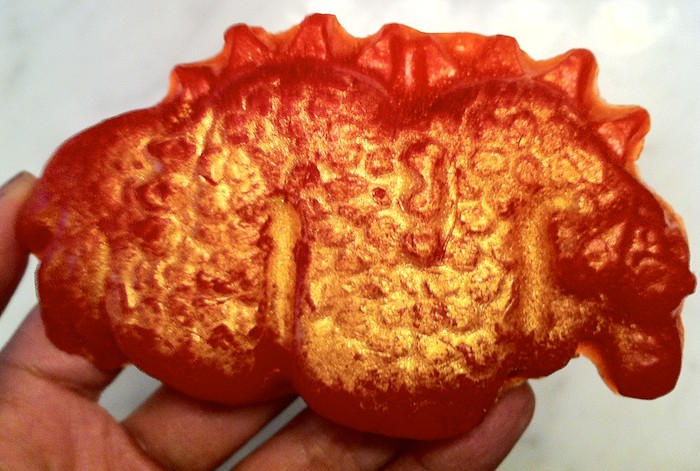 Called Red Dragon, this soap was created to celebrate Chinese New Year, since this year is the year of the dragon! The soap is scented with their iconic Karma fragrance, which has heaps of patchouli in it. It actually smells more fresh than the original Karma and not quite so much like incense – which works because this is meant to be used in the shower. The soap also has pine and lemongrass oil which add to the fresh scent. This really is a unisex soap – I'm sure that men will enjoy the scent as much as women do!
Pick it up at Lush ONLINE ONLY for $7.95 while quantities last.