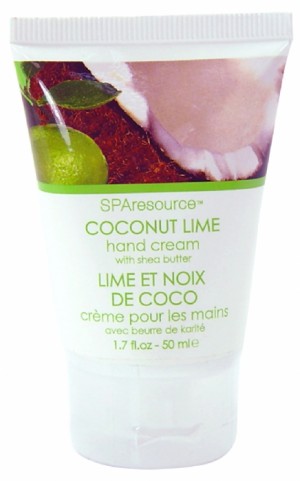 Yes, a hand cream can cost just $2 and actually work, plus have nice high-end ingredients in it. 
The hand cream I am referring to came from SpaResource.ca where you can buy mid-level beauty products for excellent prices. 
The Coconut Lime Hand cream has shea butter, glycerin, cocoa butter and other rich ingredients in it, but yes, the bottle costs just $2.  The size is small, but you need such a tiny amount that a little bit is sure to go a long way.  These are perfect for throwing into your purse or having on your desk, because they're unobtrusive yet totally work.
Get yours, and check out other really cheap products on the website!