The SAG awards were last night, and as usual, this was the best chance to see gorgeous dresses.  The two major trends on this runway – ahem red carpet, were white and lace.  The white wasn't a winter white.  It was more of a washed out greyish white which was pretty and unusual.
Check it out: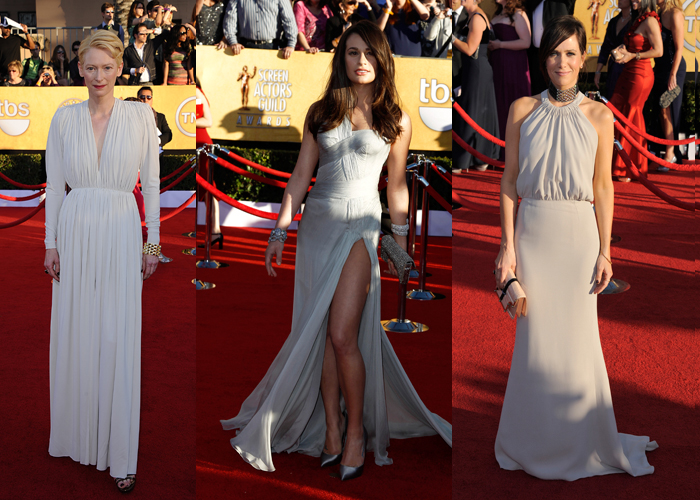 Kristen Wiig in Balenciaga, Lea Michele in Versace (she's dressed as if her star is fading already), and Tilda Swinton in Lanvin.  My favourites are Kristen Wiig and Tilda Swinton… I kind of hate it when young starlets think that the only way they'll look pretty is if they show a lot of skin.
Case in point: see below. Lace is the other big trend and used in ways that are just… pretty and feminine. This is going to be huge this spring (even more than last spring) and I can't wait.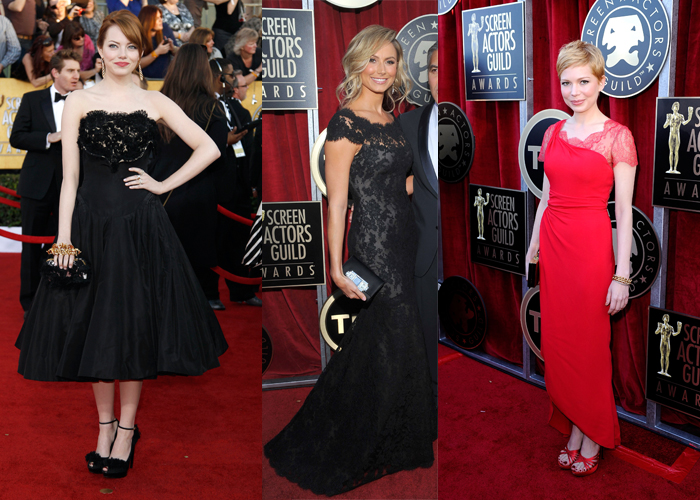 Michelle Williams in Valentino, Emma Stone in Alexander McQueen (best dressed!), and Stacy Keibler in Marchesa (of course it has to be Marchesa, that dress is gorge!)
Favourite looks for y'all?