I have naturally curly hair, but often-times, the best look for me is one that has a polished curl to it, one that I control the level and amount of curl myself. Truth be told, my favourite tool for curly my hair is actually a straightener and I've actually gotten pretty good at getting the perfect straight and curly combo in under 15 minutes.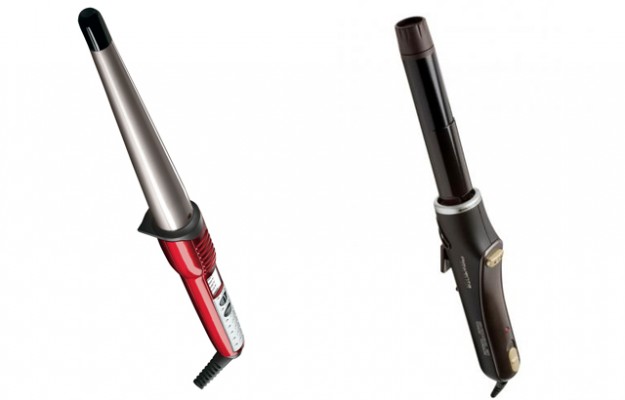 But when I heard about Rowenta Beauty's Curl Active where the curler actually turns instead of you, and Conair's You Curl which doesn't have a clamp, I was intrigued and had to check both of these out myself.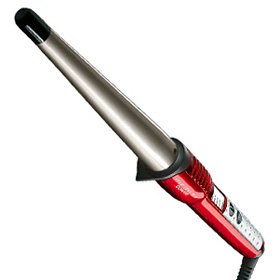 I'll start with the You Curl by Conair which promised to be fast and easy. Some of you may be familiar with a curling iron called the "Wand" and this is essentially the same thing. It doesn't have a clamp, and all you do is put your hand in a heat-safe glove, and twist your hair around the barrel. The product is good in theory, but I couldn't figure out why it's supposed to be better than using a curling iron with a clamp. The idea is that a clamp is more damaging to your hair, but I found that it was difficult to keep the hair tightly wound around the barrel just by holding my hand to the end. I also found that it was difficult to use the iron because it wouldn't smooth the hair the way that I liked it. I think that's the reason that I prefer using a straightener to using a curling iron.
The You Curl promised to heat up in 30 seconds, and I found that it really needed a couple of minutes to get nice and hot before I was ready to use it. It also didn't maintain heat all the way throughout my using it, and that coupled with it being more difficult to use made me put it aside and not use it.
Next: The Rowenta Curl Active. This seemed a little more revolutionary than the You Curl because although it uses a traditional clamp system, it actually has an automatic turning system. You simply push a button and the wand starts to turn taking your hair with it and wrapping it around the barrel evenly. It's not just the turning that's magic – the barrel can turn either left or right, and you control which way you want it to turn. The benefit is that you can really control how your curls look without much trouble.
I really liked the way my curls looked after using the Rowenta Curl Active. The huge barrel meant that I could get loose waves or I could get tight curls, and the entire look that I ended up with was polished.
However, I'm not reaching for it regularly and I'll tell you why. My hair keeps getting stuck between the barrel and the handle of the Curl Active. See the gap where I put the arrow?


I would get my hair stuck in there, and then would have to unwind and start over. This slowed down the whole curling process for me, and so I found that when I was in a rush (most of the time) I would just reach for my straightener.
All in all, though I'm impressed with the new technology, it just didn't work for me.  Have you tried either of these curling irons?  What was your experience?