We're shifting into a new season, and that means new trends and styles to keep up with. Not sure how to accessorize for the fall? We've taken the liberty of searching out the most popular styles of eyewear for this season. Here are three eyewear trends you need to invest in: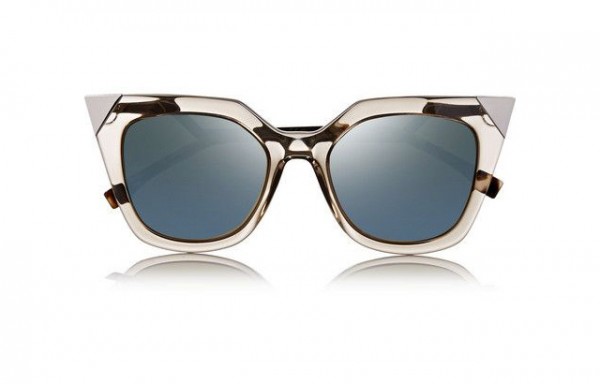 1. Cat Eye Sunglasses
Cat-eye sunglasses have always been popular, but according to Vogue, there's a good chance we'll be seeing them even more this season, as they've recently become the highlight of the costumes in the new series, The Astronaut Wives Club. Fendi has just released a range of beautiful, accentuated cat-eye sunglasses that are sure to catch the eye of anyone you pass on the street. With chic colours and refined edges, they're perfect for adding a pop of colour to an otherwise plain outfit.
2. Go Big or Go Home
Oversized sunglasses remain popular this season, Steven Alan, who recently partnered with shopping aggregator Lyst, released an exclusive line of eyewear that fits this trend, with the Montague pair being the clear winner. However, it shouldn't be hard to find sunglasses that fit this category – chances are, you already have some lying around. Many designers carry this style nowadays because it's been so popular for so long.
3. Darker, Thicker Shades
While spring and summer were all about light-hearted fun, with lighter-coloured lenses and frames, fall will be all about the really dark tints on the lenses. However, at the same time, thick and colourful frames will also be big. Carrying the retro theme, sunglasses will have bright, often contrasting colours. If you're looking for some inspiration, Jonathan Saunders and his range of brightly coloured, thick frames should serve quite nicely.
Many have said that a major trend in fashion this season will be the 1970s style, and this reflects even in the eyewear that we will be seeing. From big, oversized, colourful cat-eye frames to darker lenses, your sunglasses could serve to be the very highlight of your outfits as well.