The 3 Graces in Greek mythology were known as creativity, beauty, and charm, and the 3 Graces Beauty company was started by a pair of moms who wanted their products to uplift and inspire. So, each of their Radiant Lip Glosses is inscribed with an inspirational quote.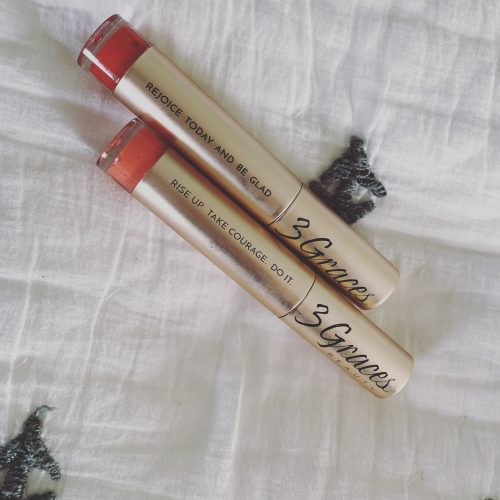 The glosses are vibrant and shiny.  They are slightly sticky and their texture reminds me of MAC Lipglass, but they're not shimmery and the colour is see-through.
Available on their website for $27.25 each.