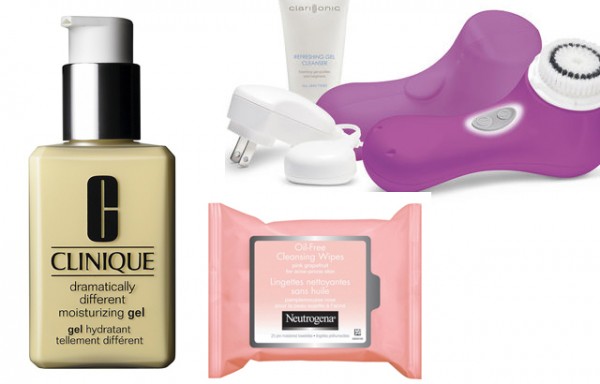 Acne prone skin? Fear not! These solutions help you fight acne in every step of your skincare routine, and then help you hide stubborn spots. Check out our picks for the best  products for acne-prone skin.
Neutrogena Pink Grapefruit Cleansing Wipes.
Clean skin leads to clear skin, and we love these wipes because at the end of the day they make cleansing our face a snap and they're oil-free.
$12
Clarisonic Mia2 Skin Cleansing System.
Proven to cleanse skin six times better than hands alone, the Clarisonic Mia2 has two different speeds for cleansing customization. The sonic vibrations effectively remove impurities helping skin become more clear.
$175
Clinique Dramatically Different Moisturizing Gel
Acne-prone skin is typically oily but still needs added moisture. Neutrogena's newly formulated Dramatically Different Moisturizing Gel has cucumber water to add light hydration without overloading skin with more oil.
$32