Some of you crazy kids out there are getting ready to go on spring break, and so I thought I would share some of my essentials for warm weather beauty.  Toss these in your makeup bag, and guaranteed, you'll look good at the beach and at dinner.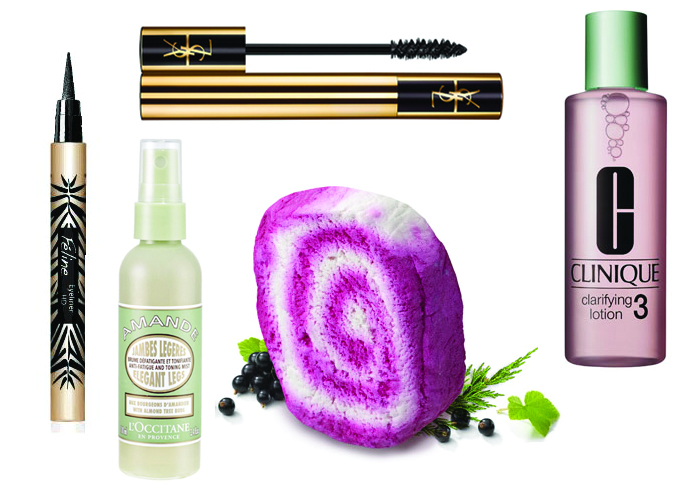 1. Lush The Comforter Bubble Bar.  Whether you've been on the slopes or on the beach, you're going to be tired at the end of the day and nothing is going to help get rid of your stress like a comforting bubble bath.  This giant bath bar is good enough for 2 bubble baths and it won't explode in your suitcase!
2. Lise Watier Feline Eyeliner.  This does not smear no matter how long the day.  It is not waterproof though.
3. Yves Saint Laurent Mascara Singulier.  Flake proof, smudge proof, and gives you feathery lashes.  Get the waterproof performance without actually using a waterproof mascara.
4. Clinique Toner.  Also known as Clarifying Lotion.  You can use this all over your body for major cooling down and sloughing dead skin cells.
5. L'Occitane Elegant Legs.  This is a refreshing cooling mist that's the best after you've been sitting in the hot sun.  The tingling feels so good that you won't be able to stop yourself from using this all over.