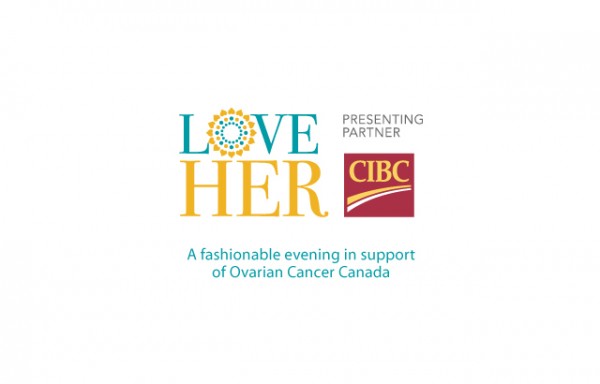 If you're making plans for a night out on the town, then call your closest girlfriends and get tickets to the LOVE HER Gala that raises funds for Ovarian Cancer. Organized by Ovarian Cancer Canada and co-sponsored by CIBC, this gala takes place in Toronto, Calgary, and Vancouver.
The Calgary event will be Thursday, MARCH 6, 2014 at the always-chic Hotel Arts. Guests will be treated to the musical stylings of Sophie Serafino and a fashion show by Oohh La La boutique.
If you happen to be from Vancouver, that event will take place on May 28 at the Fairmont Pacific Rim Hotel where attendees will enjoy stunning panoramic views of the west coast.
Tickets to the Calgary event are usual $250 but as of right now, Early Bird tickets ($200) are still available and can be purchased online.
True story: I know someone who suffered from Ovarian Cancer. It turns out that mortality rates for the cancer are quite high because the detection rate is usually when the cancer is already in its advancing stages. Fundraising can help with better detection and more treatments. I truly support this cause and I hope that you do too!
I'll be attending the Love Her Gala in Calgary and if you're going, let me know, I'd love to see you there!
March 6th, 2014
Hotel Arts Calgary
6pm