Last year, I wrote about Coppertone's Clearly Sheer sunscreen, which goes on completely clear, and even has a matte feel to it, making sure that your skin isn't greasy after you apply it.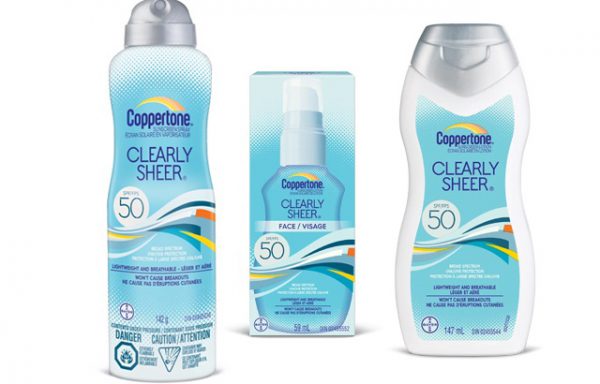 This year, Clearly Sheer sunscreen is available in SPF 50, in face, body, and spray formulations.  Truly, the face and body formulas feel the same, and if you're packing and need to cut down on how much product you have, I'd just back the body one and use it all over.  The face bottle is nice and small and good to have on your vanity, but I love the body one and it works just as well!
Available at drugstores everywhere or online.