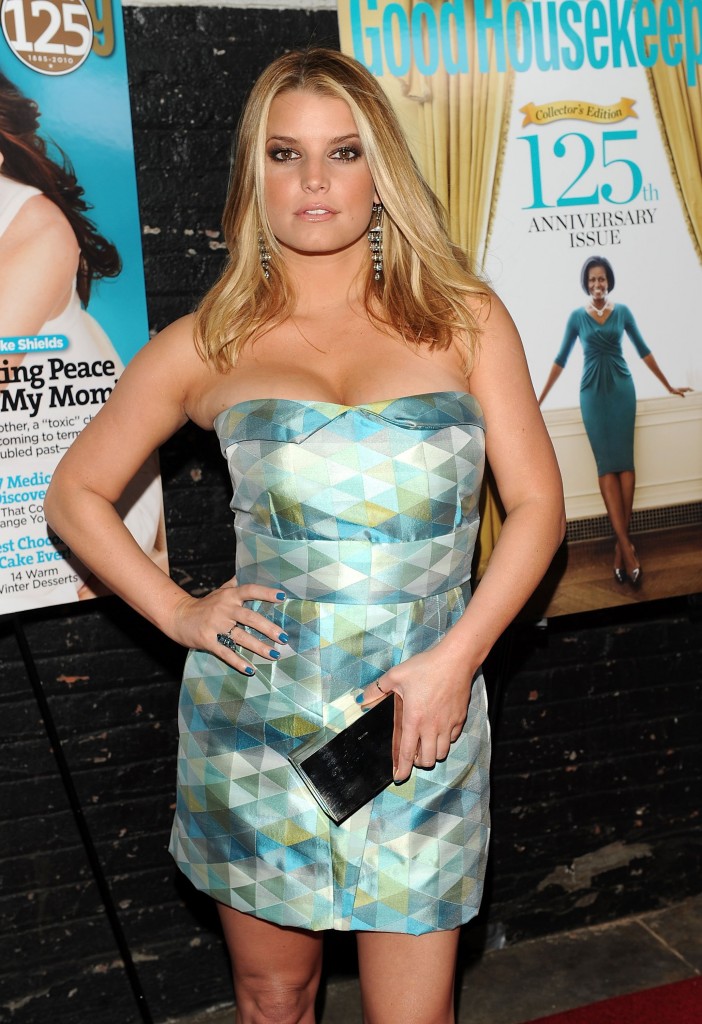 Is it just me, or does Jessica Simpson look ever so slightly heavier at Good Housekeeping's 125th Anniversary party.  She hasn't been on my radar for the last little while – I don't watch The Price of Beauty and haven't caught her on a talk show.
Personally, I don't think the cut of her prom dress is helping – if she had gone for something with more angles and structure I'm sure she would have come off looking slimmer and fitter.
In any case, makeup and hair is flawless as per usual.