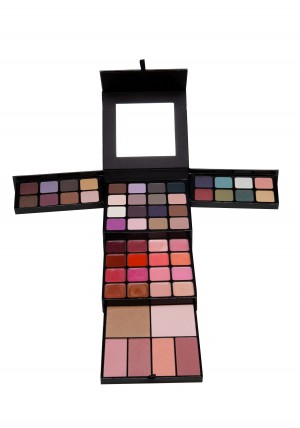 There are going to be tons of fantastic makeup gifts out there at this time of year, but know that you don't have to break the bank to find something wonderful for your loved ones.
This season, I am going bananas at Shoppers Drug Mart because they carry the Quo line.  The Quo gifts are great quality – I would say that they rival many brands at Sephora, such as Tarte, Stila, and Laura Gellar, but the Quo gifts are not as expensive as those from some of the brands that I've just named.
Check out Quo's Holiday Surprise kit.  It looks pretty much exactly like the kits that Tarte comes out with each year, but this one is just $60 and features 32 eyeshadows, 16 lip glosses, 4 blushes, and 2 pressed powders.
Trust me, you can do any look with this kit, because there are shimmer shadows and matte ones.  The mattes are perfect for contouring or laying down as a base on the eyelid.  You can also wet them and use them as a liner.
I find the lipsticks in this kit to be the one product that I don't really use.  If I am getting ready to go out, I want to try the lipstick that I'm going to wear all night or day, rather than one that I can't carry with me.  The dream of all dreams is that they someday make these glosses in their own cases so that they're easily transportable.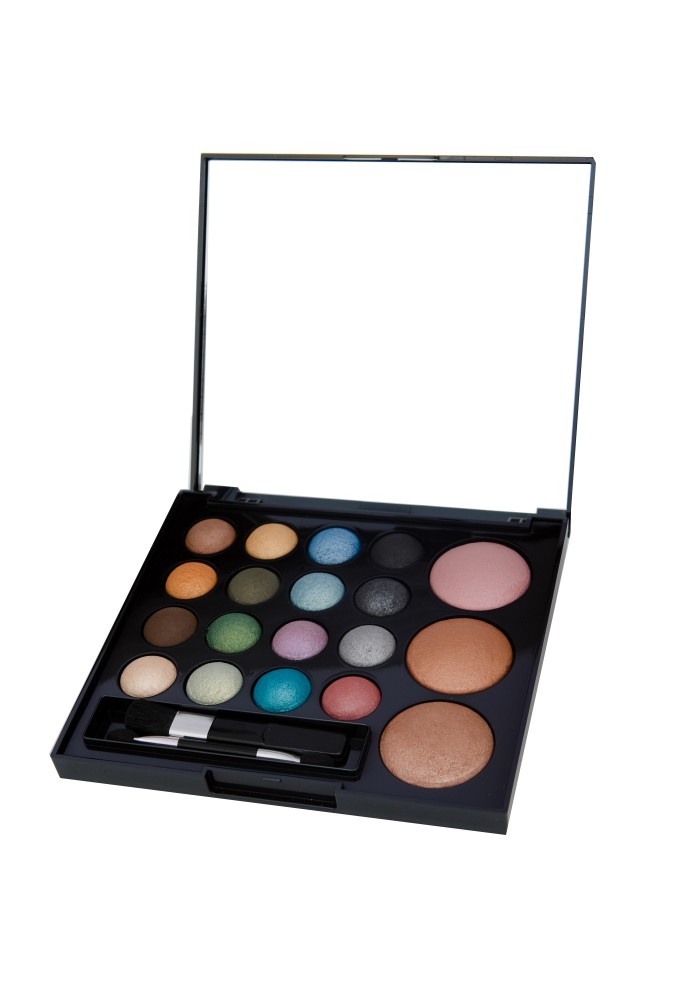 I'm also gaga over the I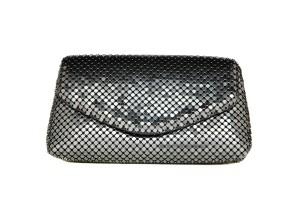 Shimmer I Shine kit which is just $45 and has 16 baked eyeshadows paired with 3 baked blushes.  The blushes are light pink, light bronze, and bronze, and I've been using the bronze for daily wear because it's just so fun and pretty.  It's such a great palette and kind of perfect for someone who has troubled skin and might have to skip out on the traditional powders and makeup kits.
Also, look at this Quo Night Out Cosmetics Bag.  Isn't it so cute?  I can imagine at least 3 outfits that I know are hanging in my closet right now and that this bag could go with.  So fun and safe for every single age group.
Start shopping early!  These gifts are going to be gone in a matter of weeks.