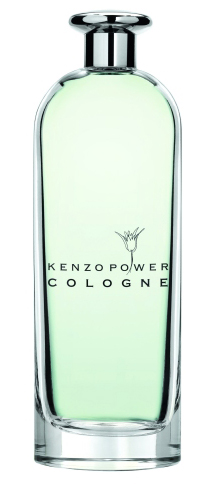 When you're giving gifts to your significant other, it's important to get something that you're going to like as well!  That's why I'm going to turn your attention towards Kenzo – they make the best fragrances on the market, and I am really loving their latest: Kenzo Power Cologne.
Seriously folks, I'm finding that this scent smells so good, that I would like to wear it myself – but I don't.
The bottle is genius: it's masculine but elegant and lux at the same time.
I can tell you why I like this so much – it was meant to be a harmonious link to Kenzo Flower, and I adore Kenzo flower even though I find that it's too heavy for me to wear.  It's no wonder that I like Kenzo Power better.  Because it's not as strong, it is an easier scent to pull off even though it is very masculine.
Top notes are a spa blend of bergamot and verbena which are immediately perceptible followed by a nice blend of coriander and woods.  It's a scent that's mature but completely wearable and it's so much better than 90% of the men's colognes out there.
You can get this at Sephora, The Bay, or wherever Kenzo scents are sold, including their website!