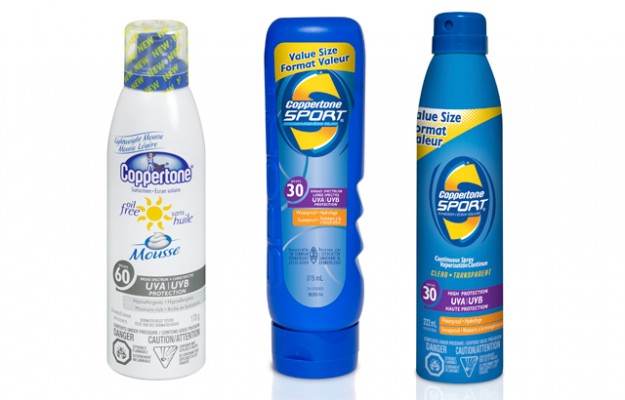 I wanted to post this before it gets super warm and you all go out on a hunt for the best sunscreen.  Although there are some amazing high-end sunscreens out there, the truth is that you don't need to spend a lot of money to get sunscreen.  In fact, I recommend getting it from the drugstore so that you can apply without worrying about how much it's costing you!
To that end, check out Coppertone Sport sunscreens, and I'm especially loving the Coppertone Sport line this year.  The sunscreens are waterproof and sweatproof, so it won't run when it gets really hot outside.  The formula basically sticks to your skin and comes off only after a long time in the water or an actual shower.  Of course, you'd still want to apply every hour or so to avoid getting sunburned, but atleast you can enjoy yourself for that hour.
I've tried the Coppertone Sport suncreens (for the face and for the body), the Mousse, and the Spray and all over them are non-greasy and don't leave a whitish tint on the skin, which means that they're perfect for everyone and you're going to look great in your summer pictures.
All of the above are $11.99 for a full-sized bottle, so there's no excuse to use sunscreen like it's going out of style this summer!