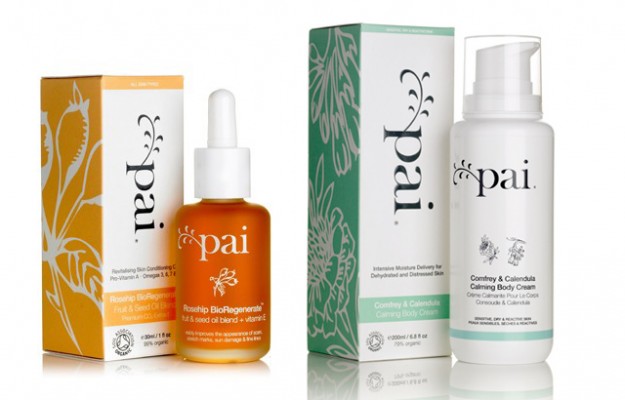 Apparently, this skincare line is the favourite of Natalie Portman, and knowing the actress's preference for the vegan natural sort of products that are more luxury and less granola, Pai Skincare totally fits the bill.
Pai offers organic solutions for sensitive skins and the products are seriously moisturizing but with a roster of natural ingredients that are proven to make a difference on skin.
Two products to try this summer: the Rosehip BioRegenerate Oil ($35), and the Comfrey and Calendula Calming Cream ($38).
Rosehip is the latest natural ingredient proven to help regenerate skin, taking care of fine lines and wrinkles.  Used on the body, Rosehip oil helps get rid of stretch marks or prevents them from occurring in the first place.  Pai's Rosehip oil is the most concentrated one on the market, making it a go-to product for anyone looking to repair skin naturally and without any harsh ingredients.
The Comfrey and Calendula Calming Cream is so intense that it's almost like a body butter, but it has active ingredients that helps calm skin and act as an anti-inflammatory.  The cream puts lost moisture back into the skin.
Interested in ordering either for yourself or someone else who would appreciate them? Head over to PaiSkincare.com.