The makeup trend that I'm loving right now has to be wing tipped eyeliner. After a few practice runs, I fancy that I've become good at doing it right on the very first try and it's changing up my look without doing anything too drastic.
And then I saw this picture of Alesandra Ambrosio at the 90th Anniversary of Vogue, and I was reminded how models are different from us mere mortals. She does the eyeliner, but to an extreme and it looks completely flawless. I know that I don't have the painting skills required to pull this off, but I might just practice with a gray eyeshadow instead.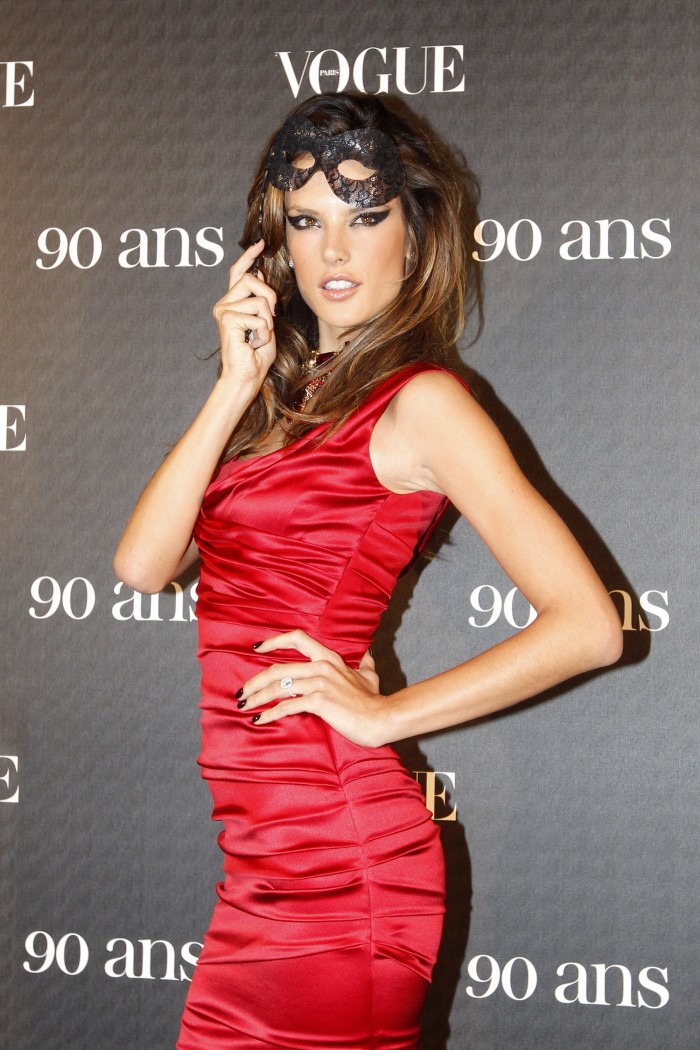 And yes, you can wear a neutral eyeshadow, black eyeliner, and a nude lipstick all together just like Alessandra.