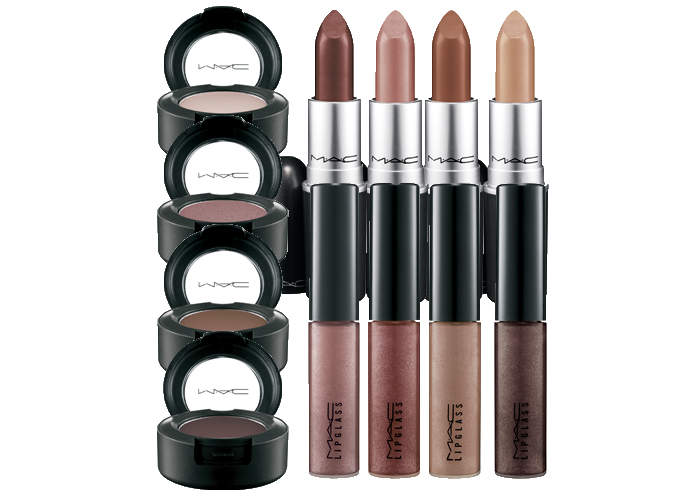 Today, MAC comes out with its All Ages, All Races, All Sexes collection and the whole theme is that there are colours available for everyone.  To be honest, this collection is a lot like the Warm and Cozy collection (which was like N Collection).  The main point of the Warm and Cozy collection was to show off MAC's new Mineral Body Lotion, and their essential oil blends for the face (which I am trying out right now), and the whole point of the All Ages, All Races, All Sexes collection is to show off their brow products.
There are a ton of brow products available as part of this collection, including pencils, a liquid brow liner, and brow gels. The 5N lipstick makes a reappearance here too so it's a good time to stock up
I want to get my hands on a lipstick in Myself and the Liquer Lipglass (both are second from the left), but other than that I would be passing on most of these colours.  These products are LE so if you find something that really works for you, get your hands on it!