The power of social media has made it so that certain things that were once the domain of professional makeup artists are actually now available to all of us.
Truth is that if you have had a serious issue with any kind of skin discolouration in the past, you're already familiar with some sort of colour correcting.  I remember have major redness after a facial 10 years ago, and turning to Clinique Redness Relief Daily Protective Base which had a green tint that make my skin look normal.  I remember being at summer camp and seeing a friend coat her friend in lavender cream to balance out and brighten the sallowness that she was prone to.  After covering up with foundation, you didn't even know that she had applied colour corrector and her skin looked perfect and actually quite normal – herself but better.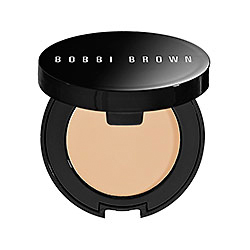 And if you have dark circles under your eyes, and head to the Bobbi Brown counter for help, they'll set you up with a salmon-coloured concealer that will cancel out the blue under your eyes, and make you look much more awake.
So we're all familiar with this in some way, but now colour correctors are much more mainstream, and if you have any sallowness, redness, dark spots, dullness, or just dark areas of your skin, then you need a colour corrector in your life and it'll make doing your makeup so much easier because it will take care of any trouble spots before foundation and concealer.
And there's a huge selection of products that can help you do this.  Firstly, there's Urban Decay's new range of Color Correcting Fluids – these look brightly hued but they're super easy to use and they're amazing.
They seem to have the same lovely blendable fluid texture of the Naked Skin Concealer – absolutely one of the best concealers I've ever used because it blends into skin so easily and actually looks like skin while covering!  The Color Correcting Fluids ($35) come in a similar tube and blend into your skin – you won't see the colour, but you'll be able to see your problem areas disappear.  They come in 5 colours – green, lavender, yellow, peach, and pink.  The peach is a must-have for the under-eye area.  It literally makes you look completely wide awake.  If you suffer from rosacea, then you must get the green, while the yellow is great for brightening up and using as a sort of highlighter.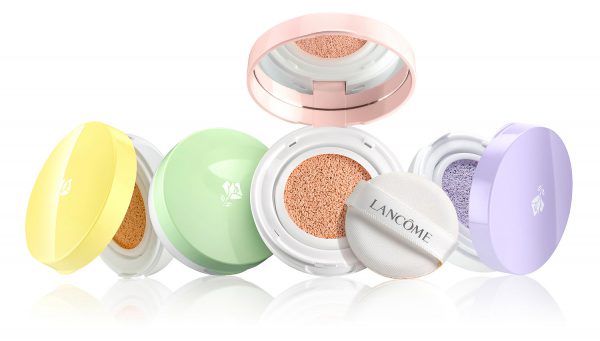 I also love Lancome's Miracle CC Cushion Color Correcting Primer ($45).  Because these are technically primers, they have a dryer finish and are meant to be layered with foundation and concealer, whereas the Urban Decay Fluids have more of a skin-like finish and you may not need any concealer or foundation with them.
The Lancome primers come in four colours: lavender, peach, yellow, and green and I wouldn't really recommend using any of them all over your whole face because you probably don't need colour correcting all over.  I do love the cushions, because it's super easy to tap your finger into the cushion and apply the primer judiciously to where ever you need to!  The peach works well for the eye area, and the yellow and lavender work well down the T-zone to brighten up the skin.  Top with a stippling of foundation and your problem areas are virtually undetectable.  Think of them as taking care of any problems before the foundation goes in to provide actual coverage and even everything out.
Overall, I like the Urban Decay product a little bit better – I love wand applicators and I'm a huge fan of the Naked Skin line which these, of course, fall into.  But I do love the dry finish of the Lancome Cushion Color Correcting Primers and the shade range is great and actually effective.  You need the colours to actually work but not so dark that it looks like you're wearing eyeshadow on your face.
Check out both products at Sephora stores near you and don't be scared to try them!