This is from the archives.  A bronzer that's bronze but not too bronze.  I think they need to bring this back.  More pigmented is not always better because it's harder to blend and sometimes you just want a smidge!  Read the review (from 2009) and tell me what you think in the comments!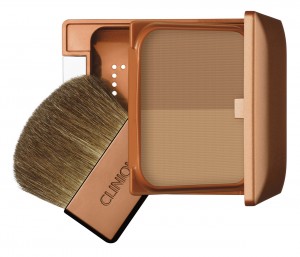 I love a subtle bronzing product because it's easy to work with and it makes it difficult to apply too much product.
If you're new to using bronzer, you should check out Clinique's Almost Bronzer. It comes with 2 shades built into the bronzer so that you can pick and choose how bronze you want to go. I use the light shade as a highlight on the tops of my cheeks and love it because it doesn't look too obvious. There's a subtle shimmer and it's even got SPF 15 which makes it perfect for achieving a bronze no-makeup look this summer.
You can get this at all Clinique counters and it retails for $34 in Canada.