Beautiful packaging and the promise that a caviar-enriched formula is better for your hair, Alterna's shampoos, conditioners, and styling promise that you'll have better hair thanks to a luxurious formula.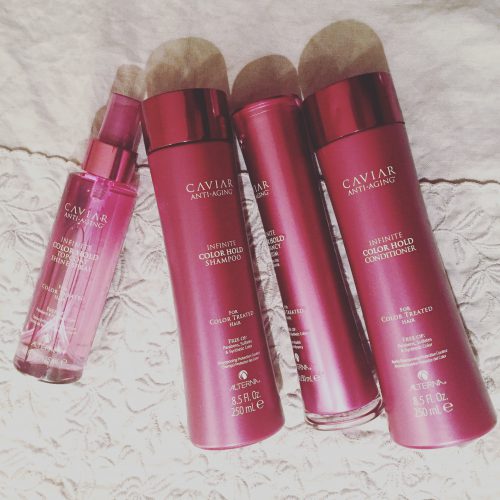 I tried the Infinite Color Hold collection which promises to keep hair color fresh for 70 days.  I'm using it, but I'm going over my roots every four weeks anyway, so I'm not sure if this is really keeping my hair from fading.
I will say that the products are extremely moisturizing so they work really well for hair that's been damaged by too much processing.  I personally found the Vibrancy Serum a little too thick for my fine hair, but I loved the shampoo, conditioner, and the shine spray which I use almost every time I style or straighten my hair.
The shampoo is moisturizing, the conditioner is nice and thick so it actually stays in your hair to help it be moisturized.
You can find Alterna online or at Nordstrom.