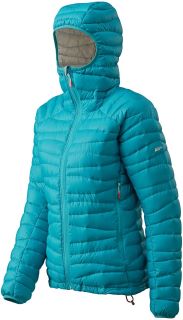 Check out my latest acquisition: the new Light Degree Hoodie from MEC. The hoodie is super warm, yet easy to wear because it's so light-weight and low-profile. I got this because it's recommended for climbing and alpine conditions, and I actually love going hiking so I can wear this when I go to Banff.
But I'm talking about it because I think that it would make the perfect and unusual gift for a friend or family member that likes the outdoors. Priced at just $195, this jacket is slim-fitting but wears well over sweaters and sweatshirts so that it's easy to layer and keep really warm. I wouldn't wear it in -20 degree weather, but if it's not that cold, then this jacket is perfect because it is down-filled and even comes with a hood that can keep the elements out.
This is perfect for Calgary chinook weather, or for east-coast wet winter weather.  The jacket is water resistant too, so you won't get caught in the rain.
Of the past few times that I've worn this, I haven't noticed that any feathers came out, but I know that other people have had that experience.  It's normal for down-filled jackets to do that, and at least it's a way of telling that there really are goose down feathers in there!