I know we're supposed to be talking about fashion, seeing that we're in the midst of Fashion Weeks around the world, but I need to share with you guys the most comfortable pants I've come across in a while.
They're the Lululemon Skinny Will pant, and they're so popular on the site, that they seem to sell quickly when they come out in neutral colours.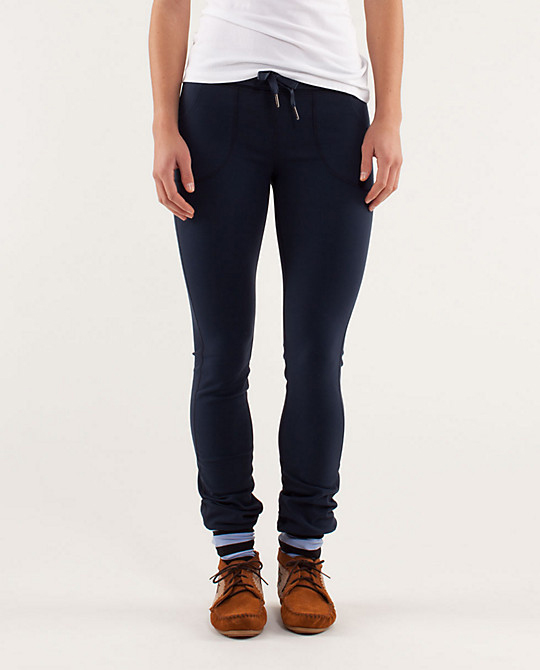 Simply said, these are possibly the most flattering pants Lululemon has come out in a while – and I'm saying that about a company who is known for making pants that highlight the derriere. You see, these hug you in just the right places. Tight up top, but looser around the calves making your legs seem sleek and long. The front pockets make them look almost like jeans (although, there's no mistaking that they're not), and the high waist just seems to tuck everything in.
I bought these pants when they were out in black, and can't stop wearing them on the weekends.
Pick them up in stores or on Lululemon's website.