Annabelle's Edge collection is inspired by geometry but the Edge lipstick that's part of the collection is functional too.
The lipsticks are in a diamond shape which makes for an unusual lipstick, but also provides lots of sharp corners to draw nice clean lines with.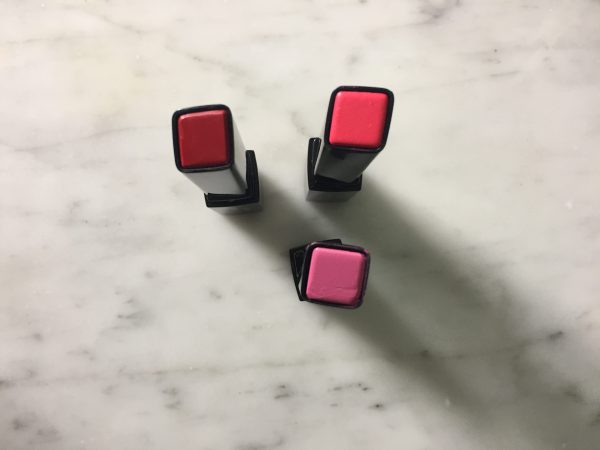 The Edge lipsticks come in lots of bright colours.  Colour payoff is decent but if you have darker lips or any discolouration, you're going to have to go over your lips more than once to get full coverage.  There's also slight staining with the brighter colours, so even when the lipstick fades, the colour will be there.
These are super creamy and shiny in their finish – which means that they don't last a really long time, but they look good when you first apply them, and they feel comfortable on the lips. Because the lipsticks are so creamy, they even feel moisturizing, and in the long run make your lips look better.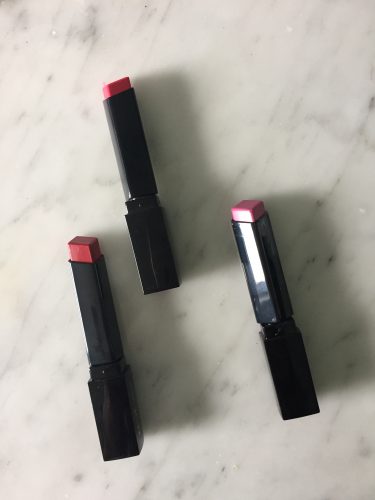 Pick them up at drugstores and mass merchandisers for $9.95.  Also online at Annabelle.com.