Would Cinderella go to the ball without remembering to do her hair? No way no how.
And that's why I can't figure Anne Hathaway out – her dress is so super glamourous, but her hair looks like yesterday's straightening job, and that's just not good enough for the MET Gala.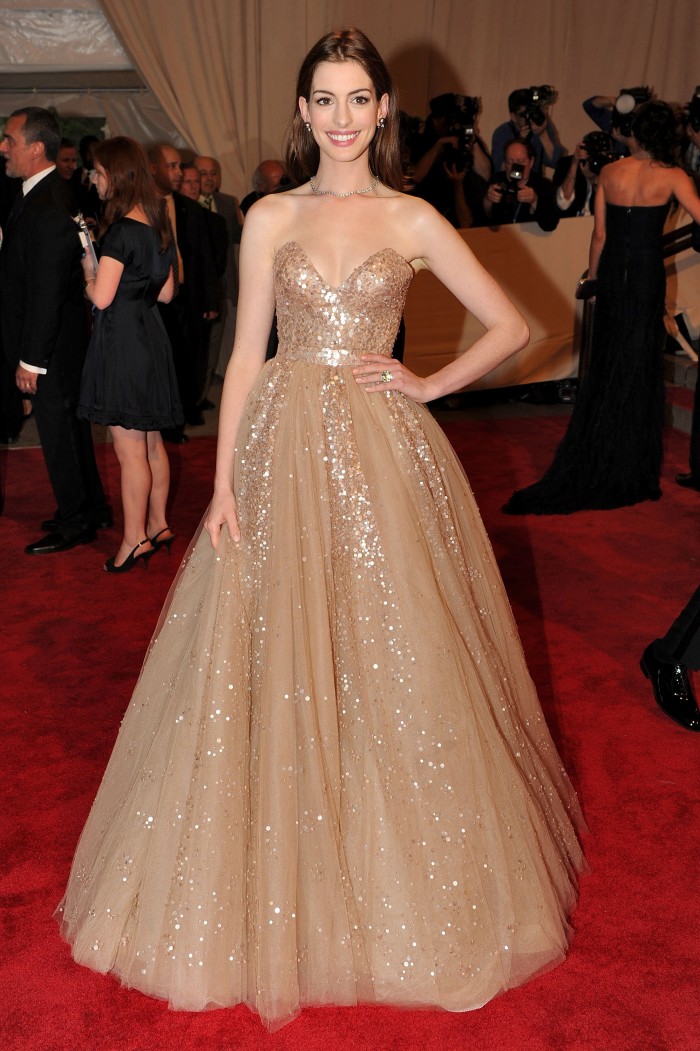 Note that the hair look for the season is a messy one – messy up-do's and buns are making a comeback, but this is not messy. This is just a lack of effort, and that's no good.