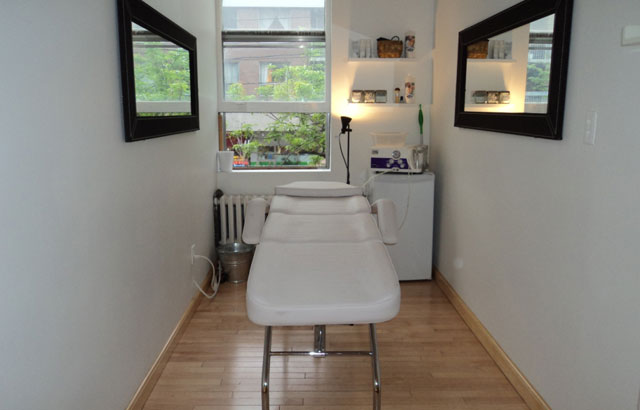 I don't usually expect to get beauty advice where I go for my gossip but Elaine Lui, celeb insider otherwise known as Lainey Gossip, has been touting the benefits of a particular facial for a while now. Lainey believes that microdermabrasion combined with cold laser is a super service that keeps many Hollywood insiders looking youthful and fresh – and away from more invasive measures. Intrigued, I sought out Stephanie at fresh.beautiful in Toronto where microdermabrasion and cold laser (also called low level light therapy) is the skincare studio's signature service.
The service takes less than an hour and begins with two passes of crystal microdermabraion to remove the damaged outer layer of skin. The cold laser (which doesn't actually feel cold or hot) is sort of massaged over the face as it nourishes the skin and stimulates cellular renewal. The entire service is painless and Stephanie takes a natural approach to the high tech treatment by using Canadian plant-based Consonant skincare products and incorporating essential oils into the laser application.
Stephanie's clients are mainly in their 30s and 40s and looking to prevent the signs of aging. Cold laser is less invasive than other treatments, which encourage results by damaging the skin to some degree, so it does take longer to show results and is therefore ideal for people who have a bit of time and patience. The frequency of the service completely depends on your needs – in fact, while I was prepared to book in monthly, Stephanie recommended that I see her only on a seasonal basis. Over time, this treatment will retrain skin to be softer, smoother and firmer. If you have aging concerns and you're looking to take your facial to the next level, seek out this noninvasive option.
To book an appointment at the fresh.beautiful skincare studio in Toronto click here.