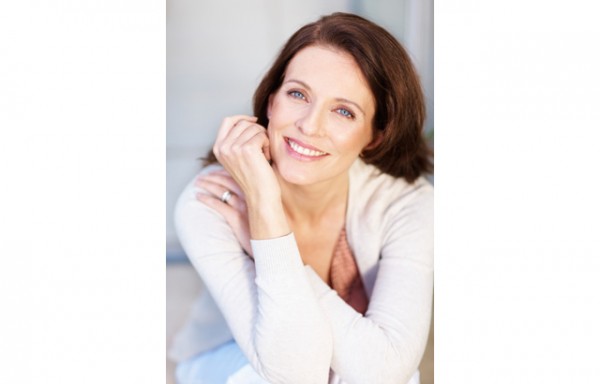 I'm probably not the only woman who listens to her husband complain about looking old and then stubbornly dismiss advice about seeing an aesthetician because, he says, "that's not something a man does."
I've pointed out that actually plenty of men take care of their skin and get anti-aging treatments. You can tell who they are: the guys fielding compliments for looking fantastic. But like other men, my husband is worried he'll emerge from treatment looking unnatural, erasing all traces of the lines and wrinkles that give his face character.
Many men face this dilemma. They want to maintain their rugged appearance but don't want to look haggard or older than they feel. With younger men nipping at their heels at work, men in their 40s and 50s are looking for ways to appear vital without looking fake. That's why modern, non-surgical facial rejuvenation procedures can be so helpful.
I've tried to convince my husband with statistics. The American Society of Plastic Surgeons® is one of the organizations that keep track of these things, and its statistics show that the number of men undergoing anti-aging treatments continues to surge. The use of soft tissue fillers among men increased 90% between 2000 and 2013. During that same time frame, the number of men using BOTOX® Cosmetic jumped more than 300%. There's even a nickname for the procedure — "Brotox."
BOTOX and fillers are 2 different kinds of injectable treatments that rejuvenate the face. BOTOX works by preventing nerves from sending signals to tiny facial muscles. Macleod Trail Plastic Surgery, which offers BOTOX in Calgary, explains on its website that when "you smile, laugh, frown, or look puzzled, you contract the muscles of your face. Over time, these contractions produce permanent furrows and deep wrinkles in the skin, especially around the eyes and mouth, between the eyebrows, and on the forehead." BOTOX actually stops those contractions, thereby stopping the wrinkles.
Fillers, on the other hand, help smooth away wrinkles by adding volume and filling the lines in from the inside, just as their name implies. Combining BOTOX and soft tissue fillers is sometimes called a "non-surgical facelift." It's not cheap, but for people such as my husband, several hundred dollars sounds much more attractive than the several thousand dollars it costs for surgery.
Injectables aren't the only options favored by men when it comes to getting a refreshed look.
For example, nearly 1 out of every 5 patients (18%) undergoing microdermabrasion in 2013 was a man, according to the ASPS statistics. Microdermabrasion removes dead skin cells and other impurities that make the skin look dull. It takes only about 30 minutes and costs $150 to $300 per treatment. The results usually last several months. Chemical peels are a similar option that can cost several hundred dollars to more than $1,000, depending on their strength.
For men reluctant to address signs of aging by heading to a plastic surgeon's office, these medical spa-style treatments offer real results without going under the knife. But to avoid being disappointed, or worse, unhealthy side effects, make sure the med spa practice is directed by a board-certified plastic surgeon who is at the location.
I found just such a practice near our home, and I think I may be winning over my husband. One more young-gun hire at his work or comment from a buddy about how he's going gray, and I think he'll be all set for a consultation.