I'm just obsessed with this skincare line, and I feel like it has been a long time since that has happened.
Antipodes skincare is a brand that is out of New Zealand and you can find it at The Bay or on Well.ca or on the Antipodes website.
Here is their point of view, as listed on their website:
Antipodes is a Scientific Green Beauty™ company from New Zealand that uses pollution-free, results-driven native New Zealand ingredients in its award-winning plant-powered vegan beauty™ and certified organic premium skincare range.
I got three products from their line: the Avocado Pear Nourishing Night Cream, the Divine Face Oil, and the Kiwi Seed Oil and I love them all.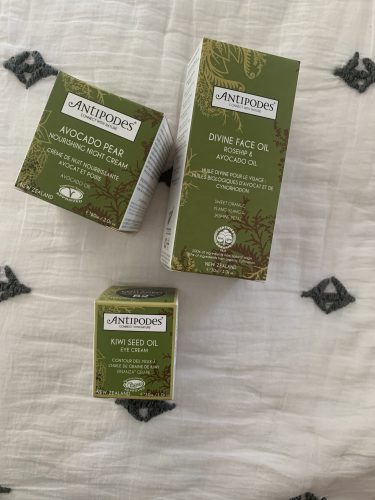 Firstly, check out the packaging: on it, it says what the ingredients are and it tells you how much collagen will be stimulated when you use this product.  I thought that was kind of cool.  The type of collagen that is stimulated is Type 1, which is the type of collagen that your skin is made up of.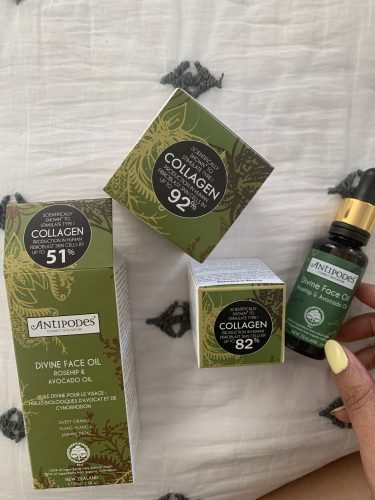 Forget about the ingredients that are on the packaging for a second – kiwi, avocado, or rosehip – and listen: the products smell absolutely amazing.  Herbal, fresh, and completely spa-like. In fact, the first time I used the night cream, I knew that I smelled something amazing, but I couldn't tell what smelled so good. The next night, I remembered that it was the face cream, and omg, there is nothing that I'd rather be smelling as I fall asleep.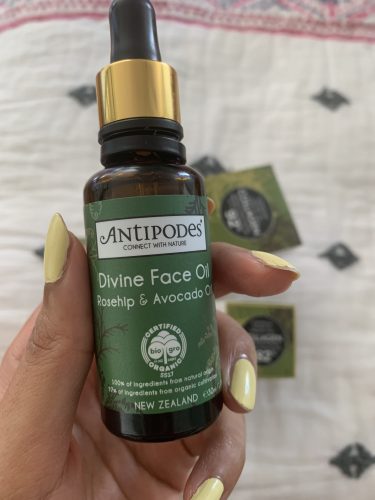 I have been using the face oil during the day, underneath my sunscreen and I love it.  Check out the ingredient list below: the main ingredients are oil and they smell amazing and feel so nourishing on your skin.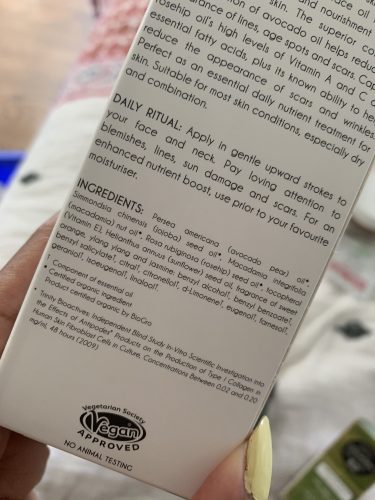 I'm going to continue using these products – they are working so well for my skin!
Antipodes Avocado Nourishing Night Cream: $76.
Antipodes Kiwi Seed Oil Eye Cream: $69.99.
Divine Face Oil: $62.