This look is actually one that you're going to see sooner rather than later. Dark bitten lips and metallic on the eyes is what's due for fall, and Armani Prive interpreted it by being more futuristic.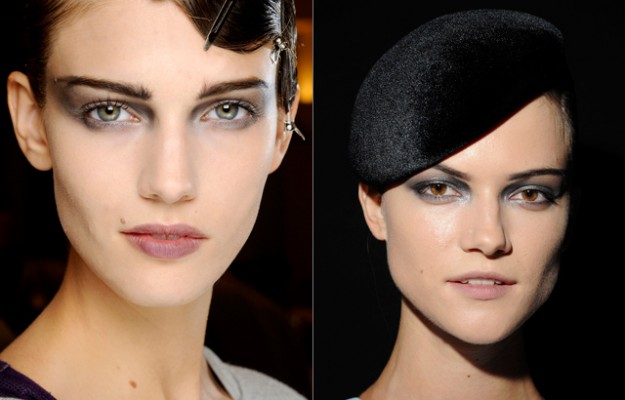 There are definitely things from this look that I'm going to take away. Dark lip colours are going to be huge this fall, and I like the lip stain because it's easier to wear. I'm also going to be looking to silvery and cooler shades of eyeshadows rather than my usual neutral tones…. well, I'm going to try anyway, because neutrals are just so easy for me to reach for.
And on a side note: I love these bags. I'm going to be keeping my eyes peeled for them!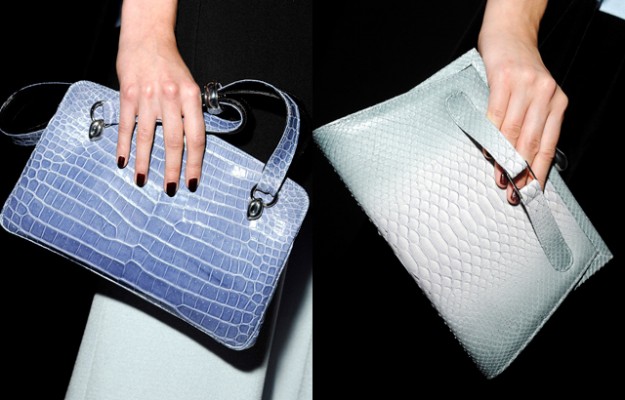 And looking at the bags made me notice the nails – vamp is the word for the colour, and if you don't have it, you should pick it up now! It's a timeless fall colour.