If you're looking for bright spring colours, you won't find them at the Armani counter this season. The Armani Spring 2010 makeup collection is beautiful but quite restrained. It features soft colours for the eyes and lips, and doesn't even include a cheek colour – a shimmery pale highlighting powder is part of the collection instead, and that means that the face is polished and gleaming from the light.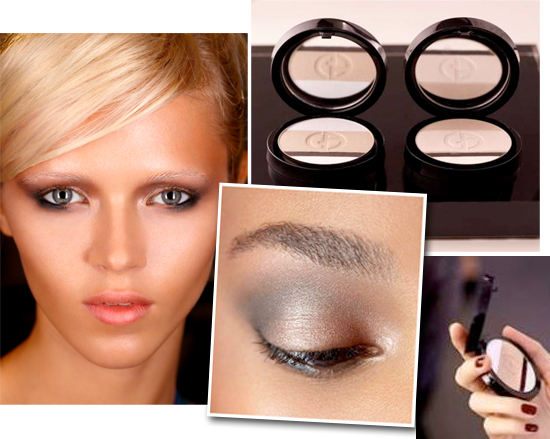 I adore the collection because it's so different than the frosty colours I've been wearing. The Armani shadows are iridescent rather than being overly shimmery and as you can see, the colours are quite pale.  Putting this eyeshadow on feels like putting fairy dust on your eyelids because the colours are so pretty and pale.  I love that there's a stripe of black for me to use as a liner and that the white can be used as a base or a highlighter.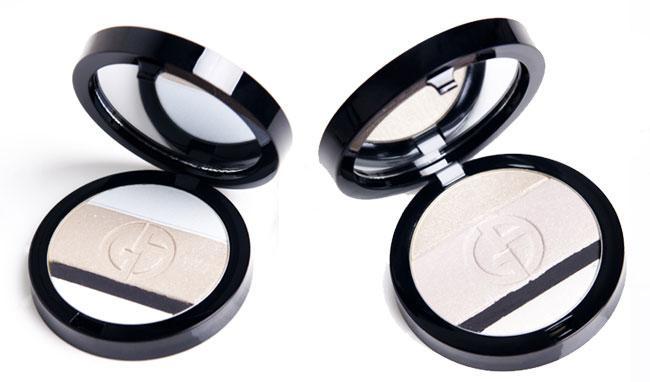 The glosses that are part of the collection are also quite pale, but so sheer that any colour is a winner. They are also very emollient, non-sticky, and have great staying power!
I'm really liking the spring collections this year. Armani has given use pretty sheer shimmer, YSL gave iridescence, Estee Lauder has pale pretty colour, and MAC has the brights and nudes if you're looking for them.
What are you going to be adding to your collection this spring?