The message is clear – you need to add pink to your makeup this season or be left behind. Everywhere we look, if it's not pink lipgloss or blush (which are always good staples anyhow), it's pink eyeshadow in a variety of hues.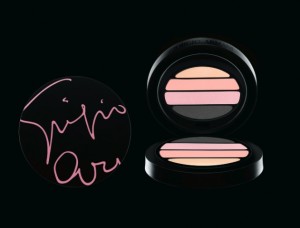 This Spring, Giorgio Armani Cosmetics does pink too, but in neutral shades that are not only easier to work with but will be ones that you keep for a long time. This season's Armani collection includes a lovely eyeshadow quad with beige-pink shadows, and a pink Lipwax that adds a little more colour to your lips. There's also a lovely highly shimmery pink powder that can be used all over the face, or just on the cheeks to highlight.
If you haven't picked your pink shades yet, you need to check out this collection and add something to your makeup bag.