The Hills is back on so I though it would be fun to take a look back at one of Audrina Patridge's past looks.  This is from 2009!  Fashion has come so far, as have red carpets, and we don't know when we will see a red carpet again!  What do you think of this look?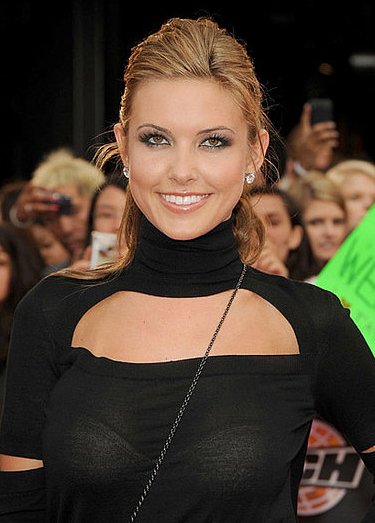 Well first off, Audrina has violated the first rule of fashion by wearing a white bra under her black dress. What was she thinking? I don't like this Alexander McQueen dress on her anyway. I'm not a huge fan of the weird neck on the dress, and it also doesn't look like it quite fits.
The plum smoky eye was a nice touch, it flatters her green eyes. I like that she kept her brows soft, but groomed. A more mauve lipgloss instead of the peach might have been prettier though, it would have kept things more monochromatic.