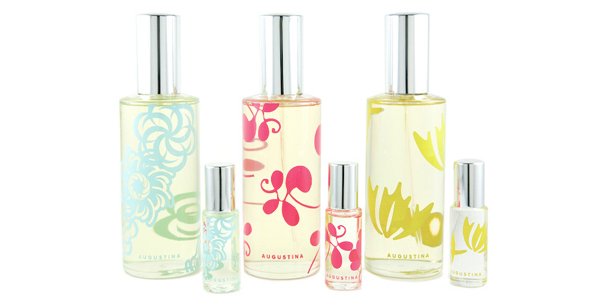 If you've lived in Toronto and have shopped in the trendy Yorkville area, then you must be familiar with Augustina.  It's definitely a shopping destination off the beaten path, but it has the most unique accessories.  In 2006, they collaborated with perfumer Susan Lang, and created 3 perfumes, named after Toronto streets: Woodlawn, Roxborough, and Avondale.
Avondale "evokes an urban oasis with its winding street, cobblestone and ivy covered walls."
Roxborough (my favourite) "is a vibrant street with an alleé of grand maple trees that create a living canopy."
And Woodlawn is a woody blend of lime and moss.
The scents have now been picked up by huge retailer Anthropologie, and are available online through the Anthropologie website!  Each scent is unique and so pretty, so I encourage you to try them out, at least in roller ball form which retails for $30.
Full reviews coming later!