This is an amazing hair oil and you must try it if you haven't already. I first used this oil in 2014 and I loved it, and now that I tried it again I love it even more! And it smells amazing!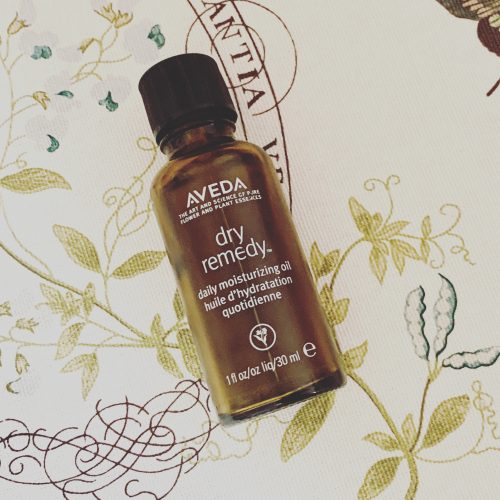 It comes in a small bottle that has a dropper dispenser and I think that's because you're supposed to use it sparingly.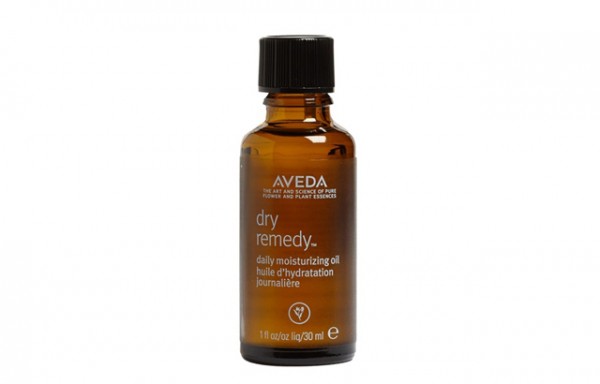 Yes, you can put oil into your hair and have it look healthy and shiny and not at all greasy.
That's what I found out when I used Aveda's new Dry Remedy Oil. It comes in a tiny bottle (tiny compared to most of the serums that I use) and it turns out that I only need to use a few drops on my medium-length hair. I apply 4 drops per side, and let the hair either air dry or blow dry it. As I apply it, the oil soaks into the hair quickly and helps define curls and get rid of frizziness.
At first, I was inclined to put more product into my hair – either a thicker serum, or some mousse, maybe a thickening cream.
But then I left it… and I'm so glad I did, because a tiny bit of this oil goes a long way and I've decided that I actually don't need to add anything to it. I even found that it was easier to blow-dry my hair when I used this oil, and it dried a lot more quickly than if I had used my regular blow-dry gel in it. I still used the L'Oreal Elnette Style Straight spray in it, and the combination of both products helped my hair get straight quickly and stay straight.
This is also a great product if you're trying to use less silicones in your hair, because it's formulated without the use of those 'cones (which can cause a lot of build-up in your hair).
The oil is 99.9% natural, and has been shown to instantly moisturize hair by 41%.
Of course, as with all Aveda products, this oil smells absolutely amazing. The cedarwood smell lasts and lasts, and I love getting a whiff of it once in a while. It's completely different from most other scented hair-care products.
$41 online and in stores and salons.