While I'm at home, I'm finding all these half-finished hand creams and I'm trying to finish them all. First up is Aveda Hand Relief. It smells beautiful and fresh like many of Aveda products, and so that makes me look forward to using it. It's also not overly scented, so I like that too.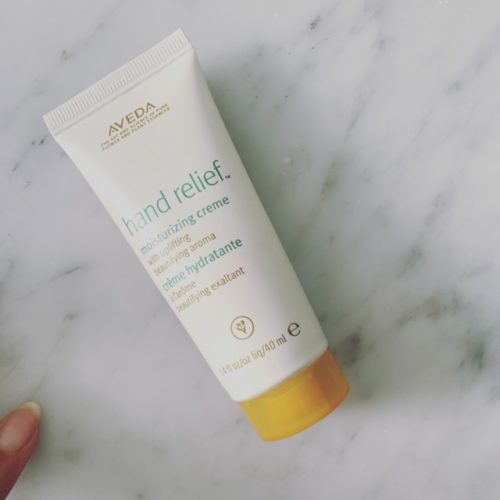 The texture of this cream is thick and greasy. It really protects your hands, but it has a matte, not shiny finish, so you really feel like you can use it during the day and then go write or do whatever you need to do.
$12 for this little travel size.  $34 for 125mL.