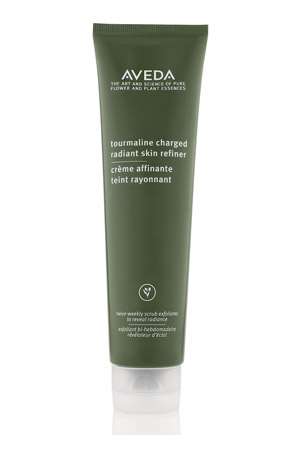 Aveda's latest addition to its Tourmaline line is to die. You must get it to get your skin in top shape for the winter. Winterized skin needs to be perfection because we can no longer hide behind a tan!
The Tourmaline Charged Radiant Skin Refiner has a clay base containing ground up Tourmaline. The base ensures that extra oils are absorbed and the tourmaline scrubs the skin into perfection. Used a couple of times a week, this gets rid of flakies and it means that you can layer on foundation to give you radiant perfection.
This is the best thing for oily skins that can handle more of a rough scrub.
Grab it at Aveda salons and boutiques for $46.