It's not often that I write about my kids (they love makeup but are rarely allowed to try anything new) but recently, my youngest – who's prone to bouts of eczema anyway – got an outbreak after vacation time.  Little rough rashes appeared on her legs, and she couldn't help but scratch them so it wasn't a good scene.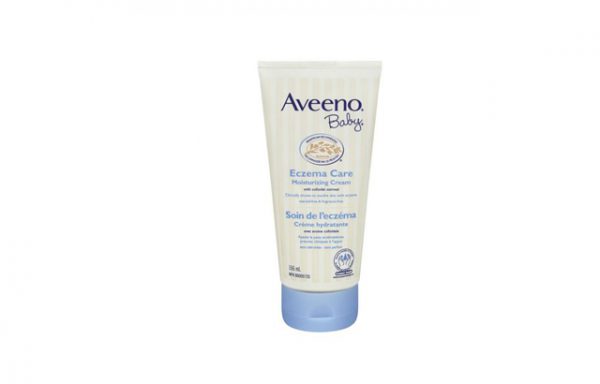 I took out the Aveeno Baby Eczema Care Moisturizing Cream and applied it twice a day and cut down on the hot showers and baths.  
Two weeks later, the Eczema is gone and hopefully, it stays that way. 
The Moisturizing Cream is a thick unscented cream that absorbs into skin easily and keeps it moisturized.  It's not sticky or greasy, but it's not watery and light either, making for a heavy-duty moisturizer that stays on and seems to relieve itching.  It actually has ceramides and oat kernel extracts and oil in it which go a long way at relieving dry skin and keeping it feeling comfortable.  I've made using it part of our daily routine and it's an absolute must after the bath.  
If you or someone in your family suffers from eczema, try it out for yourself.
$14.79, available at all drugstores and mass merchandisers.