I bring your attention to Aveeno Creamy Moisturizing Oil because I think that it's perfect for dry skin that needs something a little more emollient.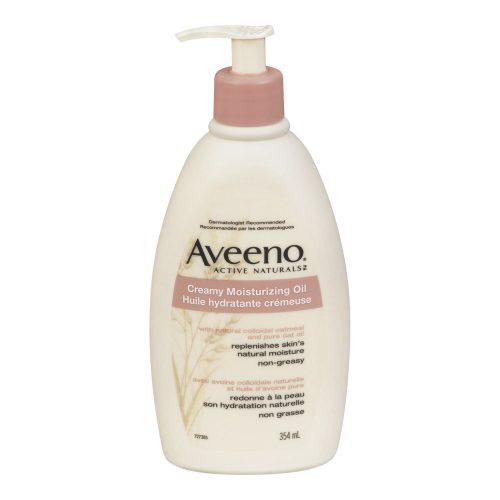 The Creamy Moisturizing Oil has the texture of a light cream and provides sheer moisture. Because it's so light, it absorbs really quickly and sinks right into the skin.
What I love about it is the ingredient list. Water is the first ingredient but following that is a ton of natural oils, from sesame seed to almond. I love that. It smells really good too and isn't overly strong.
$9.99.