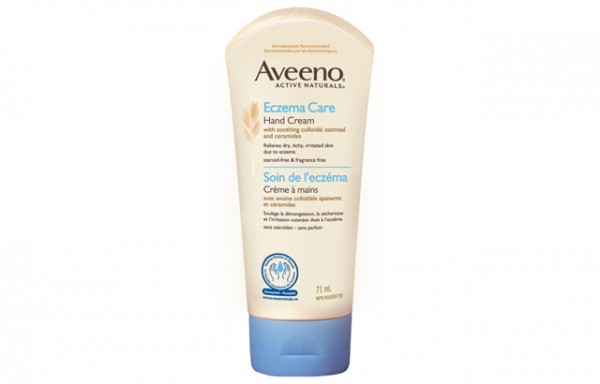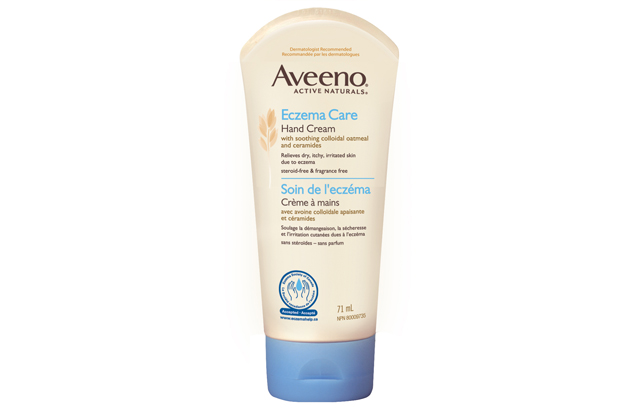 Full disclosure: I don't know if this works on eczema and I really liked the texture and feel of this hand cream, so I didn't give it away to anyone.
Aveeno's Eczema Care hand cream has natural colloidal oatmeal which has been proven to relieve dry and itchy skin.  It also has humectants that can attract and retain moisture, and lipids that help provide a barrier on the skin to help protect it.
This cream lives in my car, because its slightly watery texture means that it absorbs super quickly and leaves hands feeling totally relieved.  It's the perfect cream to keep using throughout the winter months.
$9.99 at mass retailers and drug stores.
The Eczema Care Line also has a body wash, a moisturizing cream, Aveeno Baby Eczema Care Body Wash, and an Aveeno Baby Eczema Care Moisturizing Cream.
If you have eczema and have tried this line, I would love to hear from you so that I can find out whether it works!