This is a huge jar of body balm and that's why I have had it forever!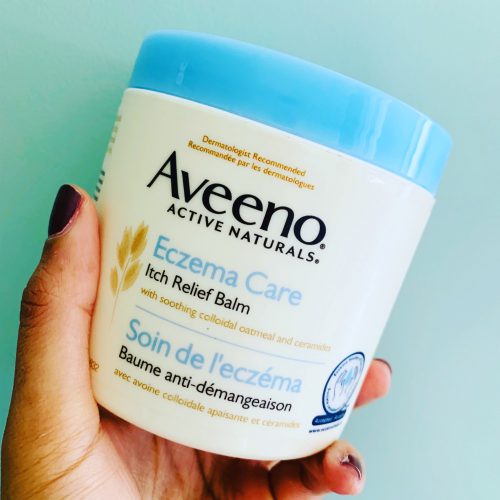 Aveeno makes some of the best baby and eczema care products out there – not only are they gentle but they are also effective. What makes this balm so effective is that it's thick. It just melts on to your skin and then actually sticks to it, preventing spots with eczema from getting dry again. It's perfect for using at night time so that the moisturizer actually stays on your skin and helps it look and feel better in the morning.
Truth be told, I had this for using on my kids when they were little but I used it so infrequently that I have tons left over – so now I'm using it on myself and I love it.
Available at drugstores.