After regularly colouring my hair for a little while now, I've tried to stay on track when it comes to using a shampoo and conditioner specially for coloured hair.  The latest product I've tried is Aveeno's Living Colour Shampoo and Conditioner.  I tried the version for fine hair because my hair is super fine.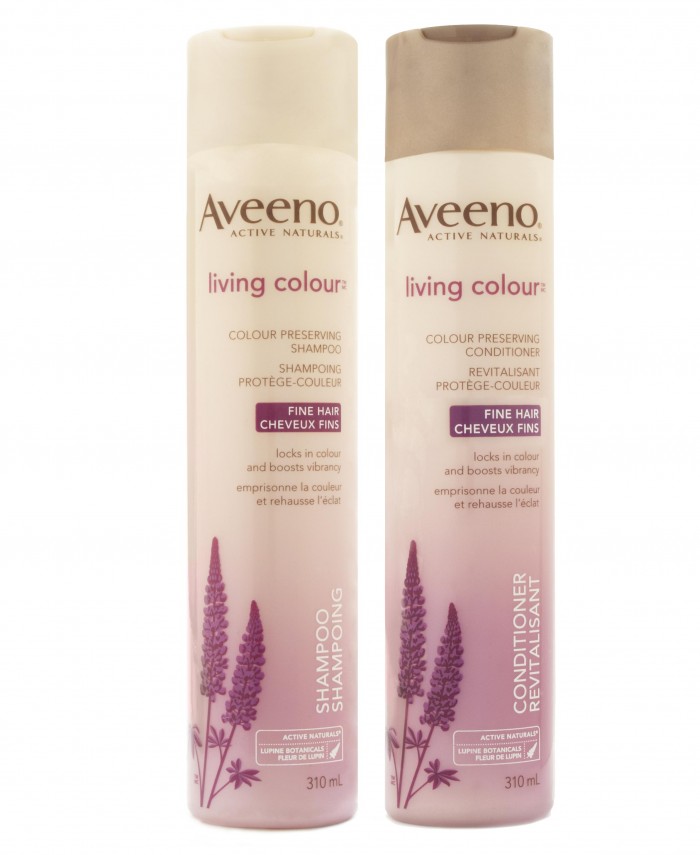 What I really like about this shampoo and conditioner collection is that it's light but it leaves a soft glaze-like shine to my hair.  It's moisturizing but doesn't weigh my hair down which is awesome too.  Blowdrying my hair afterwards is a breeze, and since I started using this, my colour has noticeably stopped fading which is like a dream come true. 
Pick this up at your local drugstore for less than $10 a bottle.