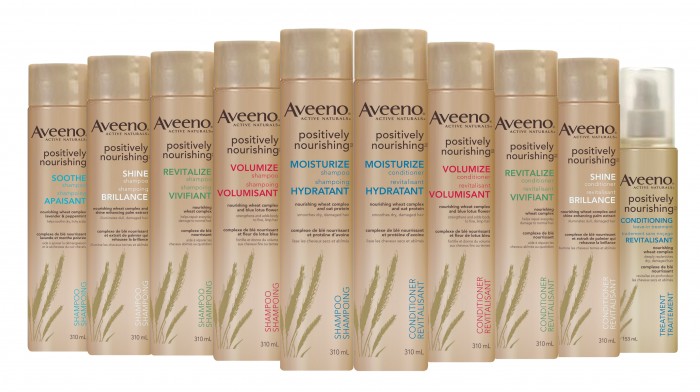 Aveeno has some of the best products out there. The quality is amazing, especially for a drugstore line, and all of the products I've used have been effective, yet very gentle.
Given the chance to sample their new hair shampoo and conditioner, I expected nothing less. And I wasn't disappointed.
Even before applying the shampoo to my hair, it had a velvety texture in my hands.  It felt like lotion, but when I finally put it into my hair, it lathered like a sudsy hand soap. The shampoo rinsed out really easily, and didn't leave very many tangles behind because of the rich lather.
The conditioner felt even more moisturizing, and coated my hair evenly. It was thick enough that it didn't drip away, but also rinsed out very easily and left my hair feeling clean and soft.
After styling, I couldn't believe how shiny, soft, and manageable my thick hair was.
Because this was just a sample that I could only use a couple of times, I bought full bottles because I was convinced enough buy it, but still skeptical to question whether or not the results would be consistent once my hair adapted to the products. A month later and I still love it so much that I can't see myself going back to the salon brand I had been loyal to for so long.