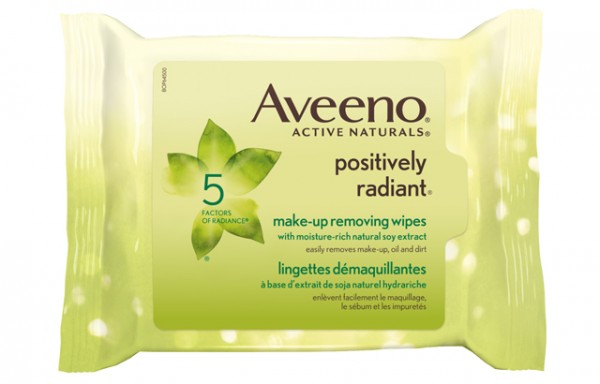 Those days when you're really tired because you were up watching one too many House of Cards episode? And then you get into the bathroom and realize you still have a full face of makeup on but absolutely no energy to wash it off?
That's a time worthy of a wipe.
I've been through all kinds of wipes, but my new favourite are these Aveeno Positively Radiant Makeup Removing Wipes because they smell absolutely amazing (though slightly strong and not for those who are easily irritated by scents).
Aveeno says that these are infused with their Total Soy Complex which stays on the skin to lighten dark spots. We say that there's enough moisturizer in the makeup remover so that you can actually skip moisturizing your skin on that day that you're really tired.
Also?
These wipes really do take off every last trace of makeup because they're really WET. I've had an open pack for about a month, and the wipes haven't dried out on me which is amazing! Normally, I have to pour more makeup remover into the package, but not so with these!
Pick them up at drugstores and mass retailers for $11.99 (for a pack of 28 wipes).