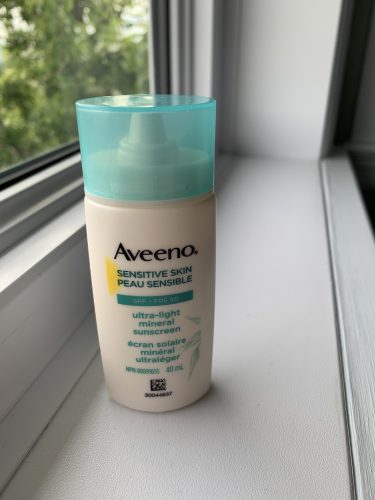 This is my favourite mineral suncreen – maybe the only mineral sunscreen I've ever loved.  It's light and not greasy which makes it perfect for using on your face.  It's also pretty sheet – not completely sheer – but pretty sheer.  I think it works great under makeup and on my kids but I don't know if I'd go out with just it on.  And if you're darker than me, then you'll want to make sure that you have it on your neck and chest too just to make sure that everything is blended.
Unlike most mineral sunscreens that are mostly zinc oxide, this is a mix of zinc oxide and titanium dioxide. If you're in the market for a mineral sunscreen, give this one a try.
$13 at drugstores and online.