Mineral sunscreens.  I feel as if they're all that anyone is talking about right now and they're definitely not for everyone because a lot of times they include a high concentration of zinc oxide which goes on very white.
But then there's Avene.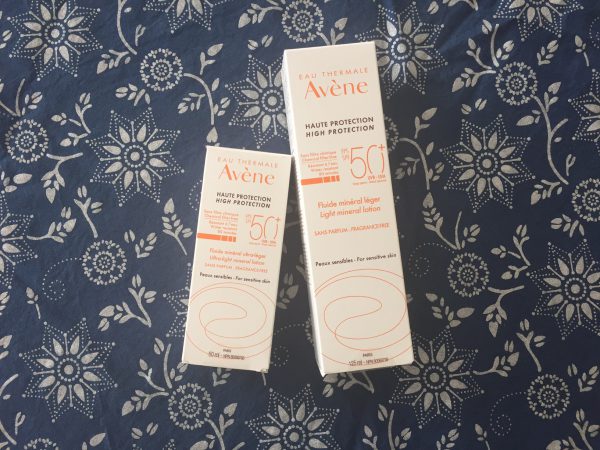 Avene is a French brand but it's available easily at Shoppers Drug Mart, and it turns out that you don't have to spend too much more money to get a mineral sunscreen that doesn't make you look like some kind of a ghost.
Avene's High Protection sunscreens are mineral-based – they're a combination of zinc oxide and titanium dioxide – but they both go on mostly clear.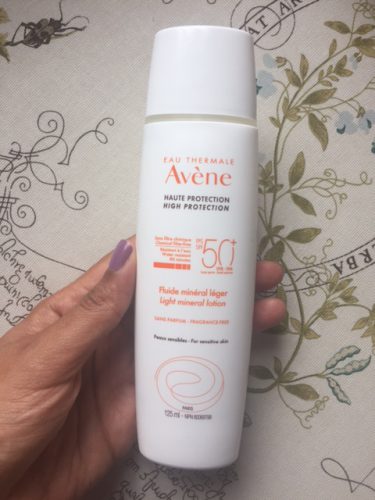 I say mostly, because I have tan skin, and I can tell where I've applied sunscreen and where I haven't, but by the time I've finished applying and have really rubbed everything in, I can't see the sunscreen.  I can't see it on my face, and I can't see it on my arms and legs, and I'm happy about that. I'm using a product that's supposed to be better for me, but it's not coming at the cost of not looking normal.  The truth is that if I use a sunscreen that goes on whitish, I'm more liable to skip putting it on some days, and that's definitely not the case with this.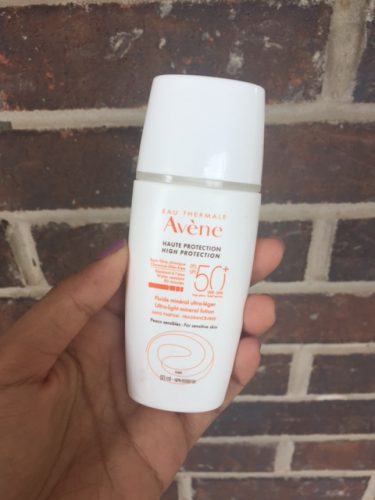 Oh, and it's not greasy, or tacky, but does kind of go on like a light moisturizer.  The face version is actually pretty nice and kind of watery, and I'm tempted to use it all over, but the texture is so light and thin that I save it for my face. I do think that there's some silicone in the face version to make it feel slippery yet dry on your skin, and that's fine although I do find that some people's skin reacts badly to silicone and I can be one of those.  This didn't make my break out, but it's something to remember.
$28 for the face lotion and $35 for the body lotion.  Avene is available at Shoppers Drug Mart, London Drugs, or Well.ca.