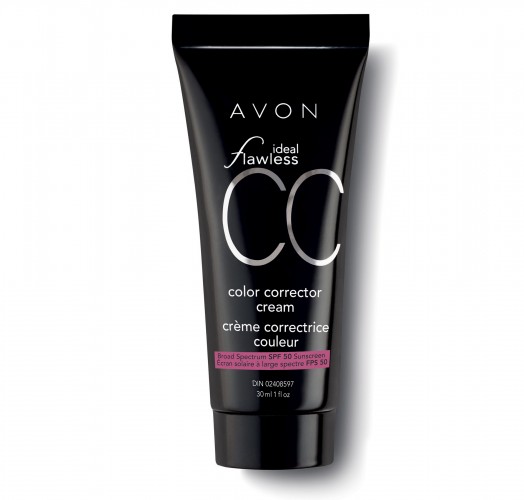 … or how I make my makeup last, get sun protection, and give my skin a glow with just one product.
Yup, I've finally found a CC cream that I love and recommend highly. What made me try Avon's CC Cream in the first place is that it has broad spectrum SPF 50 and my regular Obagi SPF 50 sunscreen just wasn't cutting it. It was giving a bit of a whitish tint to my skin and my foundation was showing up lighter than it needed to.
Enter Avon CC Cream. Available in 6 shades (I use the medium), this cream has a super light texture and light to medium level tint. The darker shades are on the orange side but that isn't necessarily a bad thing. If you have sallow skin or dark circles, you'll find that the orange counteracts those nicely and just makes your skin look luminous and pretty. There is shimmer in the cream, and that makes your skin look very glowy – something you're going to either love or hate. I'm in the middle and found that I could look past the glowy finish.
Because this is a little too orange for most of my face, I end up using a bit of my usual Make Up For Ever HD foundation on top and blend that into areas that need extra coverage – mainly the center of my face. I don't even bother setting with a powder (just not a fan) but at the end of the day, my makeup is still flawless and that's thanks to this CC cream.
Because it's SPF 50, I would not use this on a night out if I were going to be photographed – the flashback will just be too much. But for everyday, and even for a light weekend look, this cream is often and if you don't need a lot of coverage, many of you are going to find that this cream is all you need.
Ditch the more expensive options, head online, and get this CC Cream for yourself. It's a must-have.