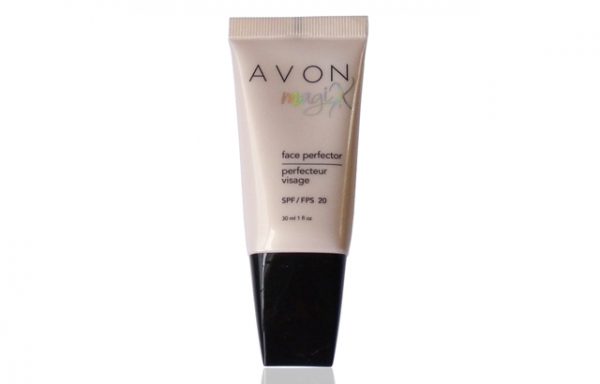 For so many years, I just wasn't into sunscreen because my skin was already oily and I wasn't going to add more greasiness to it.  Then I found out that adding moisture to your skin can actually reduce oiliness, so I went for moisturizers that had spf in them as a daily defense.  Now, I'm on the facial oil bandwagon, so finding a sunscreen that doesn't leave me too dewy is high on my list of must-haves.
This season, you're going to notice that there are a lot new matte sunscreens on the market thanks to some new technology in the works, and my first find has been Avon's MagiX Face Perfector.  It's a primer that I honestly only even tried because it has SPF 20 in it and I was down to the last of my sunscreen.  I figured I'd try it out and see how it was, and I've been blown away.
This is labelled as a "gel" on the tube, but it actually comes out as a thick mattifying cream that has an incredible soft powdery finish.  There's not whitish cast, even though it's white to begin with, and your skin is instantly smooth and poreless just the way it would be after using a smoothing primer.  My skin is totally matte and ready for makeup if I want it.  
The best part is that this has SPF 20 in it so you're doing the work of priming and adding sun protection in one step.  I follow up with my tinted moisturizer (Nars Matte Velvet Skin Tint these days) and call it a day.  The skin tint is pretty light and still wears off as the day goes on, but my skin looks pretty great and I'm happy with that.  
Even better: $11 for this little gem and available online or through your local Avon associate.