Finally – a BB Cream that really is for all skin tones!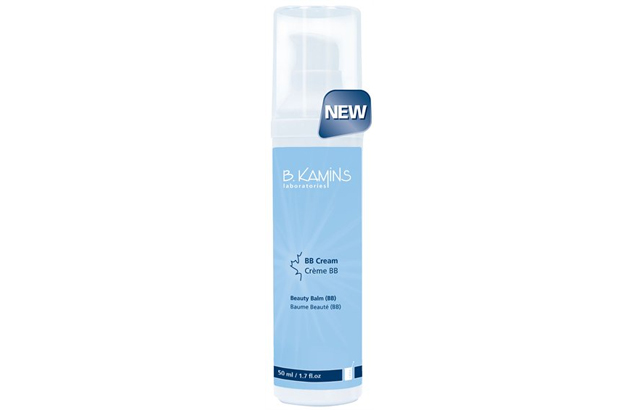 B Kamins BB Cream is new on the market, and the cream is so light and sheer that it really might be the only one that suits all skin tones!
To be fair, the cream does have some colour to it: it's a sheer light peach, with a touch of golden shimmer.  The shimmer looks more like a glow when you apply it on your face, which naturally makes your skin look luminous and more even-toned.  The tint is hardly anything to speak of.  You can hardly even see it on your face – I noticed that my skin may have been 1/4 shade lighter thanks to the BB cream, but because it was smoothing away any kind of discolouration, the overall effect was just more clear skin rather than skin that was whitish in colour.
The texture of this cream is also pretty great: though it goes on like a moisturizer, it finally sets to a more dry satin finish, which means that you can also use the cream as a primer and not just a foundation-replacement.
The BB Cream is also enriched with Vitamins C, peptides, and hyaluronic acid, so you can use it as a moisturizer – that's what I do.
I have to admit that I love this cream and use it daily.  It makes my skin look better, I like that it moisturizes, and I'm fine with the sheer glow it provides.  This is the only BB Cream that I've used consistently!
That said, I do wish that it had some SPF in it, because if it did, I'd use it even more – I skip out on using the cream when I use sunscreen because I don't like layering too many products on my skin.
Overall, this BB Cream is pretty great even though it does kind of feel more like a suped up moisturizer.  It doesn't have the chalky coverage of a regular BB Cream and it definitely won't replace your foundation if you like using one on a daily basis.
The cream is $49 and you can purchase it online or at Murale.
Friends, I'd like to know: do you use a BB Cream and if so which one.  If you don't, how come they haven't won you over?