I've come across some weird and completely useless products in my time writing this beauty blog, but nothing beats the baby perfume that comes in the Baby Care Gift Set by Fruits and Passion.  I am wondering where the product developers at the company have kids, because anyone with a baby knows that they smell lovely all on their own!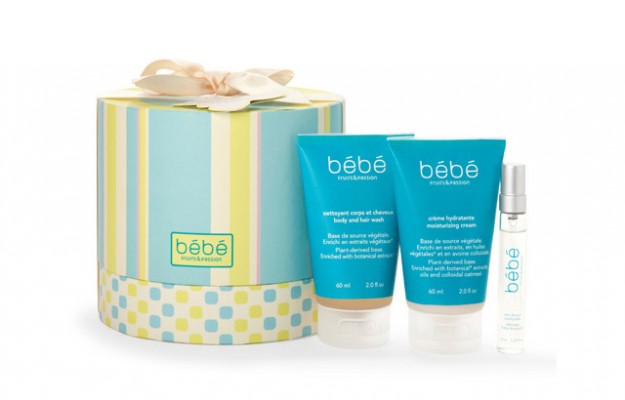 Though I'm not spraying my baby with perfume, I will admit that I enjoy using nicely scented products on my kid now that I'm sure that she isn't allergic to anything scented, and the Fruits and Passion baby products smell wonderful.  I'll even go so far as to say that this is my absolute favourite scented baby line because the scent is so fresh and clean.  I couldn't stop smelling my baby's hair after using this on her!
If you're intrigued and are interested in checking out Fruits and Passion for your own kids, I would suggest you check out the Baby Care Moisturizing Cream.  It is luscious, soft, very moisturizing, and of course, smells lovely.
Incidentally, Fruits and Passion describes the scent as "composed of light fruity notes wrapped in a light floral bouquet and a slight powdery base. The perfume used in the product was specially formulated in order to minimize the risk of an allergic reaction."
The Baby Care set is $24 at Fruits and Passion, and would make a great gift for an expecting mother. The packaging is beautiful, and the products are lovely. If you're shopping for yourself, splurge on the 300ml pump bottle of the Moisturizing Cream for $15.50.